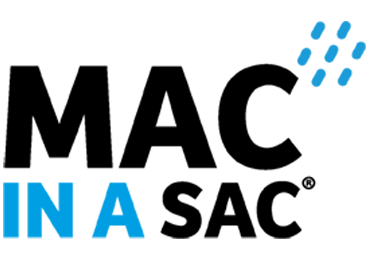 CRAFTED TO PERFORM. DESIGNED FOR PLAY.
MAC IN A SAC WAS FIRST BROUGHT INTO THE OUTDOOR WORLD IN 1987. A LOT HAS CHANGED SINCE THEN, BUT OUR AIM REMAINS THE SAME, TO CREATE UNIQUE, WATERPROOF AND PACKABLE CLOTHING TO INSPIRE ANY INTREPID EXPLORER OR ADVENTURER.
MAC IN A SAC (Target dry)
雨が良く降る北アイルランドの土地で立ち上がった自転車やランニング用 ウィンドウブレーカー&レインジャケット。北欧ならではの色使いと使い易さを追求したデザインは日本でも大活躍間違いなし。
History
Mac in a Sac was first brought into the outdoor world in 1987 by our talented marketing and design team here in Belfast. Our aim has always been to offer the highest quality waterproof clothing, with a wide range of colours and sizes. Our Mac in a Sac range packs away into its own bag, making it super-handy!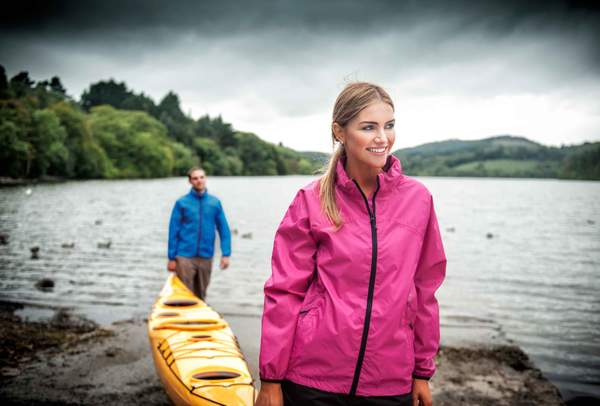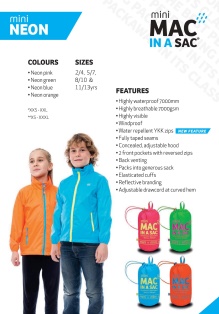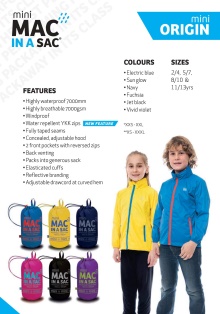 EVEN WHEN THE SUN'S SHINING, YOU CAN NEVER BE TOO FAR AWAY FROM A RAIN SHOWER OR TWO. LET YOUR LITTLE ADVENTURERS EXPLORE AND PLAY TO THEIR HEART'S CONTENT WITH OUR PACKABLE JACKETS. LIGHTWEIGHT, WATERPROOF AND BREATHABLE.
Stand out from the crowd in our vibrant neon Mac in a Sac range. Highly waterproof and breathable, it's the ideal versatile cover up for a whole array of outdoor activities ranging from cycling to camping or festivals to walking the dog!
Available in four colourways that are ensured to brighten up any rainy day. Will also pack handily away into its own bag for whenever the sun comes out.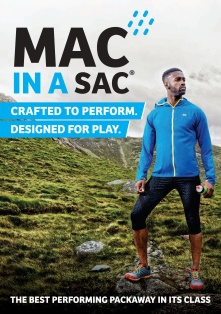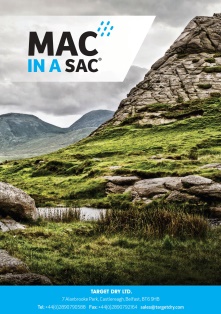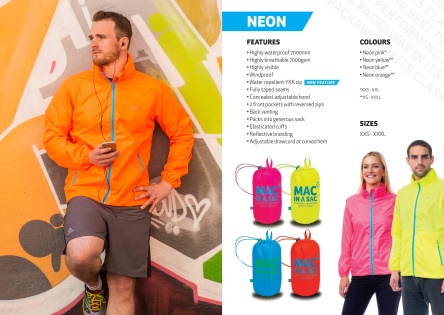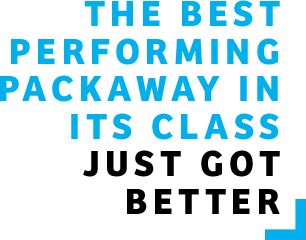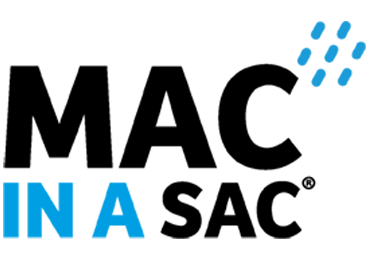 FOR ANY SPORTING ENDEAVOUR
CRAFTED FOR TRAINING IN UNPREDICTABLE WEATHER. THE NEW ULTRA WON'T LET THE WIND AND RAIN STOP YOU IN YOUR TRACKS.