your perfect chair, everywhere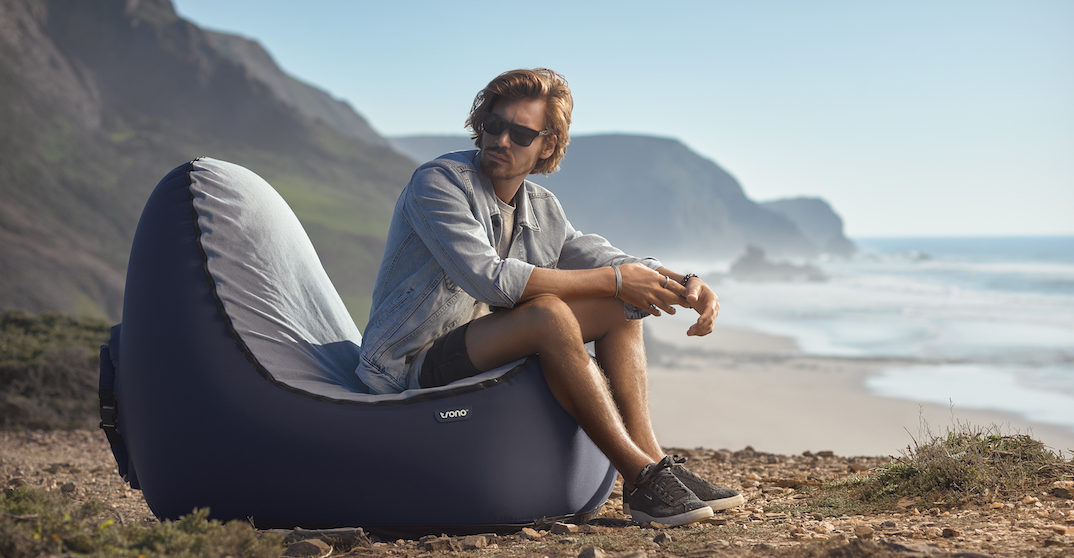 TRONO(トローノ)は、快適/軽量で数秒で空気注入可能なアウトドアラウンジソファ。
いつでもどこでも快適に利用できることを重視して設計されており、ビーチ/公園/ピクニックに、キャンプにも最適です。
重さたったの771gでも耐重は150kgあり、快適にご利用いただけます。カラーは5色からチョイス可能で交換可能なスエードカバーが付属します。
think big
We set out to make chilling easier... and we ended up with the most compact, convenient and comfortable inflatable chair on the planet. We combined our shared passion for the outdoor life with our experiences in innovation, interest in travel and curiosity to create something special.
Being active in over 40 countries, we're proud to say that we've already created more comfort around the world. But we're just getting started. There is still so much left to discover!

from air to chair
Whether it's hiking through the mountains, chilling on the beach, camping or even grilling in your own garden on a warm summer night. We wanted to make it easy to have a comfortable chair on hand at all times, without the hassle.
Your perfect chair, everywhere... became the essence of TRONO. Our product is light- and compact enough to easily take with you wherever you go.


quality is everything
The TRONO unlike any other inflatable lounger on the market. We wanted to set ourselves apart from the rest, and revolutionize the way relax on-the-go.
Our product is made from the parachute material (the same fabric that people use to jump out of planes!) This makes it both ultra light (1.7 lbs / 0.8kg) and super strong (holding up to 150kg/330 lbs). Each TRONO also comes with a removable and washable fabric cover for maximum comfort.